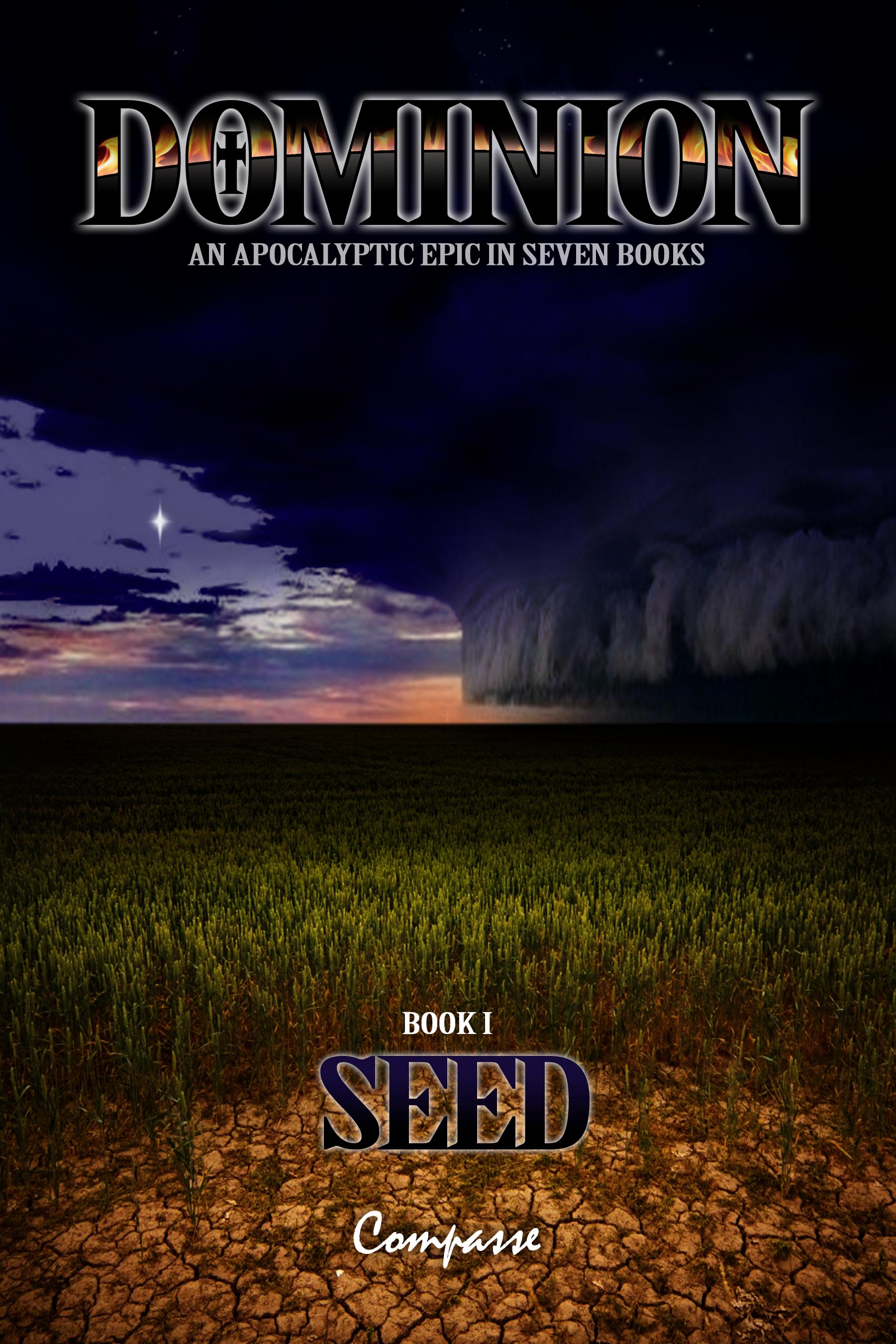 "A supernatural thriller with religious and geopolitical themes."
The Dominion Project is the first effort of newcomer to the apocalyptic fiction genre, Compasse. The seven-book series weaves vivid supernatural imagery within contemporary geopolitical scenarios, all viewed through the eyes and experiences of well-developed characters of diverging beliefs and backgrounds. It is thought-provoking - even incendiary - in its willingness to delve into controversial subjects and disturbing realities. Though the author is clear that this is a work of fiction, his read of "the signs of the times" proposes a not-too-distant future world that seems far more possible than we would dare to believe, or even imagine. Yet in the midst of tribulation, hope abounds all the more, as redemption beckons from the threshold of eternity.
The epic series is the culmination of thirty years of reflection, research, and writing. As the author describes in the opening "Author's Note":
"Its genesis began with a thought that struck me many years ago as I stood at the threshold of adolescence; what exactly is the character of music? How is it that a series of sustained sounds, formed and combined into certain patterns, has the power to tickle the senses and stir the emotions — yet transcending each, reaching out to touch the Divine? And what then of the man who discovers the intricate secrets of its language so as to harness its power? Could he not then move mountains?"
The Dominion Project is also offered as a challenge to the "conventional evangelical Christian end-times scenario" which has become popular in recent years, as well as a sort of "literary antidote" to the increasingly popular books and films which promote disinformation and misunderstanding into the nature and history of the Catholic Christian Church. It is the author's hope that Dominion is entertainment that is edifying for the faithful, evangelizing for the lapsed, and thought-provoking for the skeptic.
Click here for more on the Dominion Series